Diving is a word that can make you dream, evoking sun, salt water and holidays. It may be attractive to make it a career, but is it really the job you think it is?
In the professional field, diving is a working tool. Being a diver means working underwater, whether you are a welder, a deminer, a sportsman or photographer, or a recreational diving instructor.
In France, diving is generally learned in clubs approved by the French Federation of Underwater Sports (FFESSM). It takes several years of practice to reach a safe level and enough experience to minimize the risks. If you wish to make a profession out of it, you must become an instructor holding a state diploma of sports educator, option subaquatic diving (BEES) delivered by the Ministry of Sports.
Whatever the job you will do underwater, you must hold a hyperbaric certificate (CAH) specific to your working conditions, i.e. mentioning the nature of the activity underwater (mentions A, B, C, D) and the maximum depth of intervention (class I, II, III).
Certificate of fitness for hyperbaric conditions
The practice in hyperbaric environment is extremely regulated: the decree 90.227 of March 28, 1990 and the order of January 28, 1991 define the modalities of safety training of the personnel intervening in hyperbaric operations.
The CAH mention A concerns the activities of diver (civil engineering, maritime, oil or industrial works).
The CAH mention B concerns underwater activities, for workers whose main profession is not to carry out underwater work, but who practice their jobs in immersion (oceanographers, biologists, archaeologists, photographers, cameramen, aquaculturists, etc.).
The CAH mention C groups the activities of medical hyperbarist for the personnel assigned to the implementation of medical hyperbaric installations such as doctors, nurses, etc.
The CAH mention D groups together the other activities, in particular those of the personnel intervening in hyperbaric environment without immersion (welder and tubist, diver in experimental simulation in dry environment).
CAH Class I: for working within 40 meters
CAH Class II:

for working within

60 meters
CAH Class III: for working beyond 60 meters
Working in a hyperbaric environment
Professional divers or scuba divers are generally holders of a CAP (welder, mechanic, electrician or others) who have undergone specific training to obtain the hyperbaric aptitude certificate (CAH).
They can work in an underwater environment to carry out civil engineering operations as well as maritime and port work. These specific training courses are provided by the National Institute for Professional Diving (INPP), the only body in France approved by the Ministry of Labour. The other organizations offer these courses under the supervision of the INPP. They are often expensive and may be covered by various state agencies. Some companies tend to recruit people with technical training in the field they are interested in (construction, mechanics, etc.) and have them undergo hyperbaric training if necessary.
The diplomas allowing to work as a diving instructor are delivered by the Ministry of Youth and Sports.
Since 2001, the professional diploma of youth, popular education and sport (BP JEPS) of level 4 (IV; baccalaureate) replaces the BEES. The BPJEPS is issued for a speciality (socio-cultural leader or sports educator).
As far as diving is concerned, there are 2 options:
BPJEPS option A "in scuba
BPJEPS option B "without diving suit".
To prepare the different levels to reach in order to apply for the BPJEPS, inform yourself in one of the 2 200 clubs or schools of the FFESSM.
It is also necessary to hold a sea card or a motorboat driving licence, the First Aid Training Certificate (AFPS), the Additional First Aid Training Certificate with equipment (AFCPSAM) issued by the Ministry of the Interior, the fire brigade, or by specialised associations.
The State Diploma of Youth, Popular Education and Sport (DEJEPS, level III qualification) attests to the acquisition of a qualification in the exercise of a professional activity of coordination of several facilities and educational supervision in the fields of physical, sports, socio-educational or cultural activities.
The Higher State Diploma for Youth, Popular Education and Sport (DESJEPS, level II qualification) attests to a professional qualification for the design, implementation and management of animation and development policies conducted with or from sports, social, educational or cultural structures and allows access to positions as local or national development project manager or director of several social facilities.
As far as diving is concerned, you can find information on the website of the professional association of diving instructors, the Association nationale des moniteurs de plongées (ANMP).
Scientific diving is any diving in the marine or continental environment for the purpose of collecting data, samples or information for research or educational purposes. It concerns all persons whose main profession is not to carry out underwater work permanently, but who may need to immerse themselves occasionally or regularly to practice their research. This is the reason why scientific diving is covered by the mention B of the certificate of aptitude for hyperbaric diving (CAH), generally a CAH of class IB is sufficient.
Since 1979, COLIMPHA, the French association of scientific divers, has been working to ensure that scientists receive training adapted to their needs in the context of their research work. It has set up training courses that are currently managed by the Institut national des sciences de l'univers (INSU). Under the aegis of the latter, several structures are in charge of organising these training courses, generally intended for scientists already working in research organisations.
Since 1999, there is also a National Scientific Diving Committee (CNPS) in charge of promoting information on scientific diving. This inter-agency committee brings together all the public research and teaching establishments that use diving as a scientific tool.
The army offers different types of contracts: short contracts of one to three years or long contracts of eight to ten years (renewable). Once recruited, personnel undergo initial training specific to their corps and then specific training for their chosen profession. For those who want to become divers, the selection remains difficult. The training is provided by the military diving school of Saint-Mandrier in the Var.
The clearance diver in the French Navy searches for and neutralizesexplosive devices detected at sea, in ports, on military grounds or on beaches. In addition to his demining activity, he must also perform various underwater tasks such as welding.
Since 2002, the French Navy has been recruiting volunteers for the clearance diver speciality by direct application and has recently set up a preparatory training course for the professions of shipboard diver and mine clearance diver in the French Navy at the Lycée Simone Weil in Conflans-Sainte-Honorine. This is open to anyone aged 18 with a baccalaureate and allows you to sign a one-year contract with the French Navy to become a diver, or even, for the most successful, a clearance diver.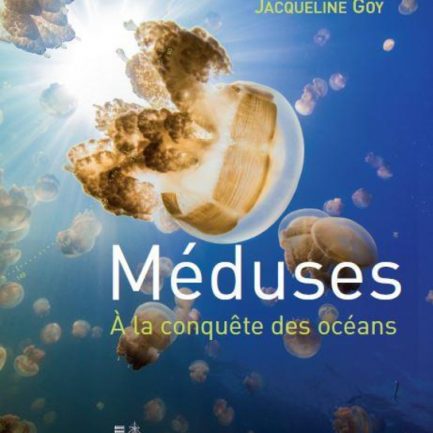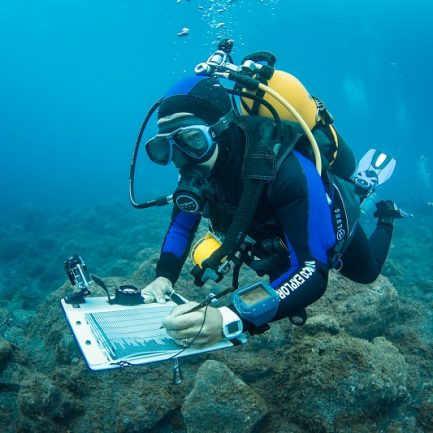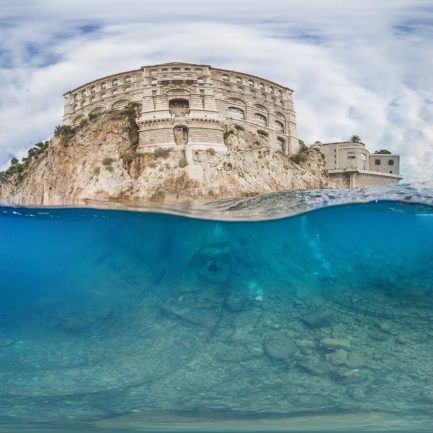 Questions about the Ocean