If you want to know and understand the ocean better, you should take a look at our catalogue. Through our books, learn to identify sea turtles, discover why man is the best ally of jellyfish, and take to the sea with our new comic book… For all audiences, our editions take you below the surface, to meet a world that you will love to protect! Enjoy your reading…
PUBLICATION OF OUR LATEST WORK (February 23, 2022):
In the heart of the polar worlds, between warming and covetousness
The last regions of our planet to have been discovered and explored by Western man, the polar regions remain difficult to access. In the north, they are home to indigenous peoples with multiple cultures, such as the famous Inuit, while in the south, protected by the Antarctic Treaty, they are only used for scientific research.
In these extreme environments, wildlife abounds, but man can disrupt the fragile balance of these ecosystems, which global warming is already profoundly disrupting. Polar species, such as the iconic polar bear, are experiencing the full force of these unprecedented changes, which affect their habitats and food resources. And the worst is perhaps still to come…
Indeed, there is a fear of a massive acceleration of climate change and the melting of the polar ice caps. Moreover, the reduction of the ice pack opens new possibilities for human activities (fishing, transport, offshore oil and gas exploitation, tourism), it seems impossible to preserve these regions completely. It is therefore urgent to invent a new, global management for the poles, urgent to adopt an approach that, for the first time, favors the preservation of ecosystems rather than human appetite.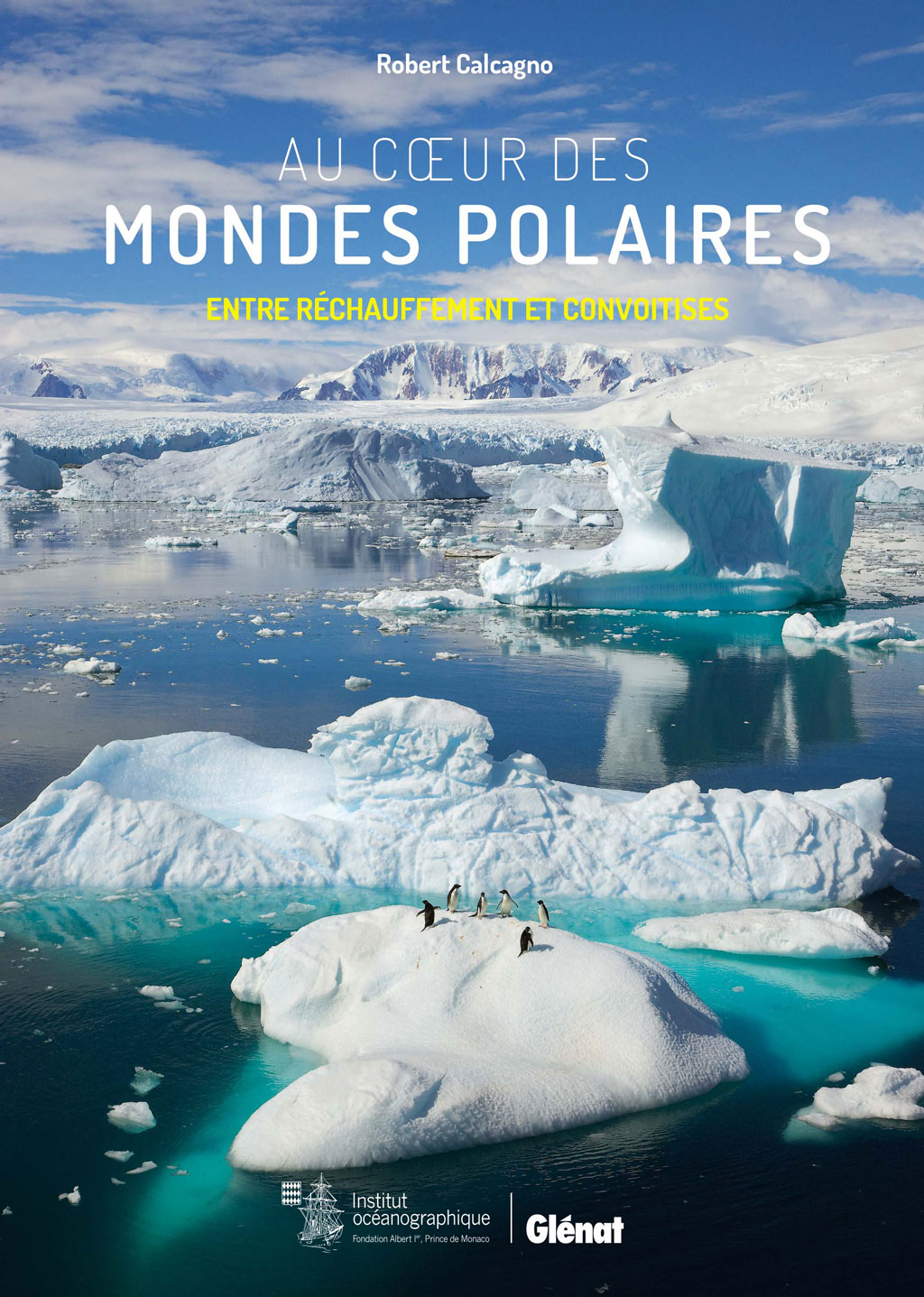 Editions Glénat
English and French versions
Hardcover, 17 x 24 cm, 144 pages
Preface by H.S.H. Prince Albert II of Monaco
Author: Robert Calcagno
ISBN : ISBN 978-2-344-05120-7
Published February 23, 2022
Price : 19,95 €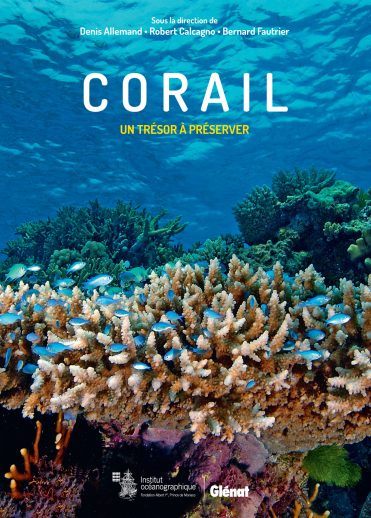 Coral,
a treasure to preserve
Coral a treasure to be preserved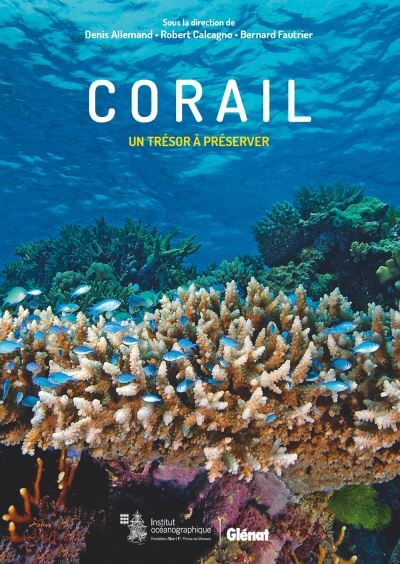 Did you know that corals are animals and not plants? That they live in symbiosis with algae and have many genes in common with humans? As fascinating as they are fragile, these living beings are an essential part of the marine life of the tropics.
Today, they are threatened by certain human activities and by the massive emission of greenhouse gases. This book offers a panorama of current knowledge and proposes solutions to be implemented in order to ensure their preservation, which is essential for the balance of the ocean and the sustainability of our planet.
Editions Glénat
Available in English and French
Hardcover, 17 x 24 cm, 144 pages
Preface by H.S.H. Prince Albert II of Monaco
Authors : Denis Allemand, Robert Calcagno, Bernard Fautrier
ISBN : 978-2-344-03893-2
Published February 2020
Price : 19,95 €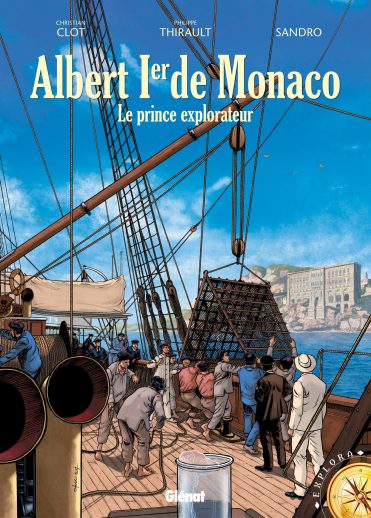 Albert I of Monaco, the explorer prince
ALBERTIER OF MONACO, THE EXPLORER PRINCE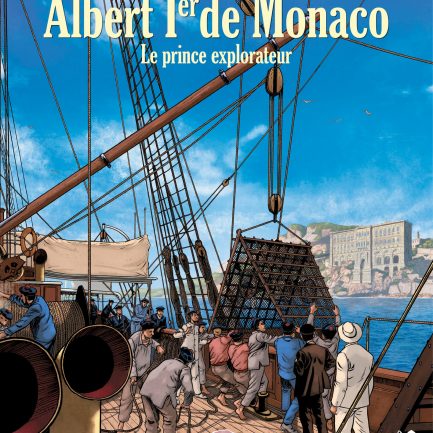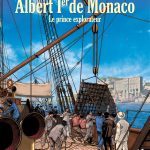 At the end of the 19th century, Albert I, the young intrepid aristocrat and Crown Prince of Monaco, dreamed of only one thing: to set sail. Anxious to make himself useful to the world, he quickly decided to dedicate his time and his ship to oceanographic work. By piercing the secret of the abyss, it is a part of ourselves that he seeks to better understand. But this thirst for knowledge, this humanist impulse for progress and peace, will be confronted with a world where, at the dawn of the Great War, science is favoured to destroy…
By entrusting the production of this album to Glénat editions, with the help of the Archives of the Prince's Palace, the Oceanographic Institute is pursuing the mission of its founder: to unite Art and Science, in order to make the oceans better known, loved and protected.
Editions Glénat
English and French versions
Hardcover, 24 x 32 cm, 64 pages
Preface by H.S.H. Prince Albert II of Monaco
Author: Philippe Thirault
Scriptwriter: Christian Clot
Draughtsman : Sandro
ISBN: 2344023437
Published April 2018
Price : 14,95 € (€)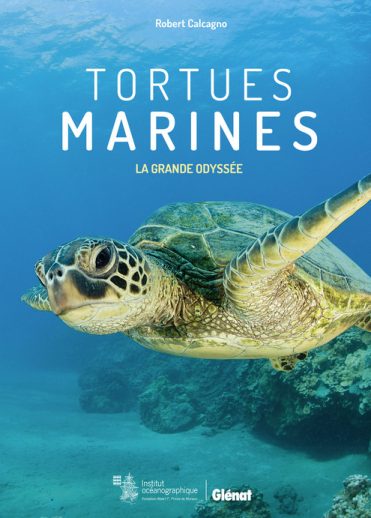 Marine turtles, the Great Odyssey
"Tortues marines, la Grande Odyssée"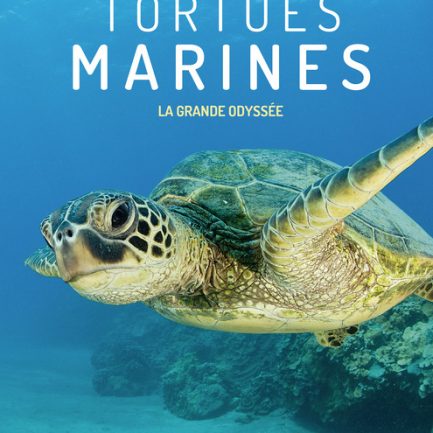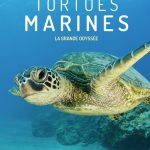 There are only seven species of marine turtles in the world, all more or less seriously threatened. Poorly treated by man, they are subject to most of the pressures that man exerts on the marine environment, from the coast to the open sea. For the first time in their long history, they may not survive the profound changes that are taking place in the run-up to a mass extinction of animal species. Improving our knowledge about them and preserving their habitats are the only ways to save these fascinating animals while there is still time.
Editions Glénat
English and French versions
Hardcover, 17 x 24 cm, 144 pages
Preface by H.S.H. Prince Albert II of Monaco
Author: Robert Calcagno
ISBN : 978-2-344-02446-1
Published November 2017
Price : 19,95 €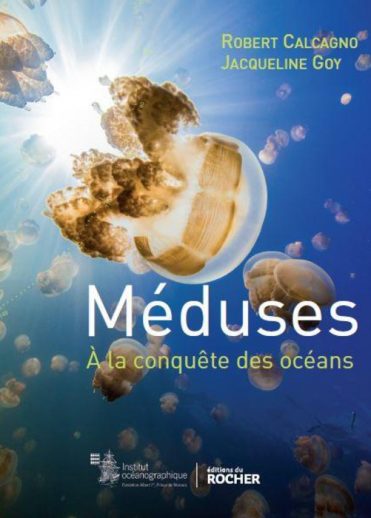 Jellyfish:
conquering the oceans
"Méduses : à la conquête des océans"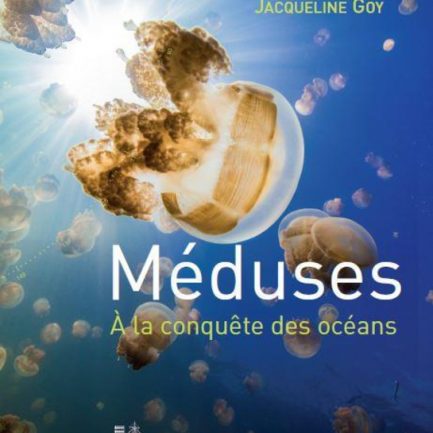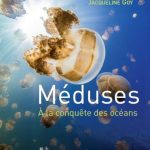 Jellyfish are thriving. Graceful and fragile in appearance, they adapt to marine pollution, take advantage of the excesses of fishing and gradually conquer our seas. Is ocean gelling inevitable? How far will the jellyfish go? Through the book-documentary "Jellyfish: Conquering the Oceans", the Oceanographic Institute puts into perspective the deterioration of the health of our oceans and the outbreak of jellyfish. A reminder of the risks of reckless overexploitation of the oceans.
Editions du Rocher
French version
Paperback, 17 x 22 cm, 160 pages
Preface by H.S.H. Prince Albert II of Monaco
Authors: Robert Calcagno and Jacqueline Goy
ISBN : 978-2-268-07598-3
Published September 2014
Price : 19,90 € (€)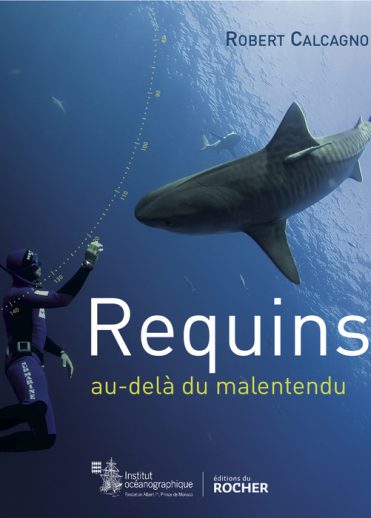 Sharks :
beyond misunderstanding
"Requins : au-delà du malentendu"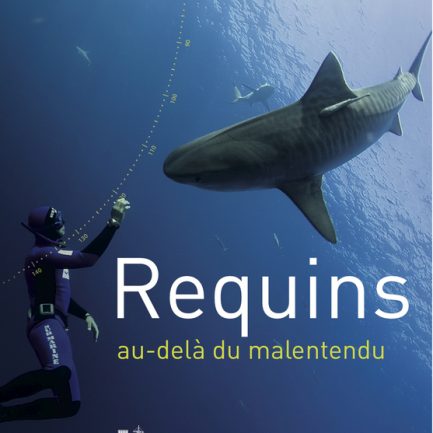 Sharks are the stars of the oceans. Yet who really knows them, beyond their sulphurous reputation as ruthless predators? Through the book-documentary "Sharks: beyond the misunderstanding", the Oceanographic Institute proposes to leave prejudices and misunderstandings behind and to discover their true nature.
Editions du Rocher
French version
Paperback, 17 x 22 cm, 144 pages
Preface by H.S.H. Prince Albert II of Monaco
Author: Robert Calcagno
ISBN : 978-2-268-07472-6
Published May 2013
Price : 19,90 € (€)