The Oceanographic Institute is administered by a Board of Directors whose honorary president by right is the Sovereign Prince of Monaco.
Honorary President
H.S.H. Prince Albert II of Monaco
Chairman of the Board of Directors
Mr. Philippe Taquet
Vice President
Ms. Marie-Pierre Gramaglia
Secretary-Treasurer
Mr. Henri Peretti
Members
H.E. Bernard Fautrier
Ms. Maria Damanaki
Mrs. Julia Marton-Lefevre
Mr. Dominique Vian
Mr. Jean-Claude Duplessy
Ms Valérie Masson Delmotte
Mr. Jacques Perrin
Honorary Presidents
Mr. Jean Chapon †
Mr. Michel Petit †
Honorary Vice President
Mr. Pierre Bordry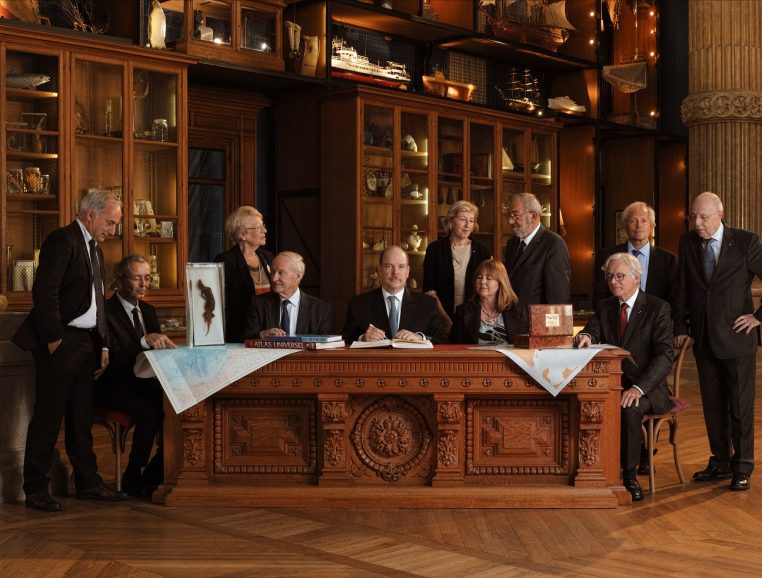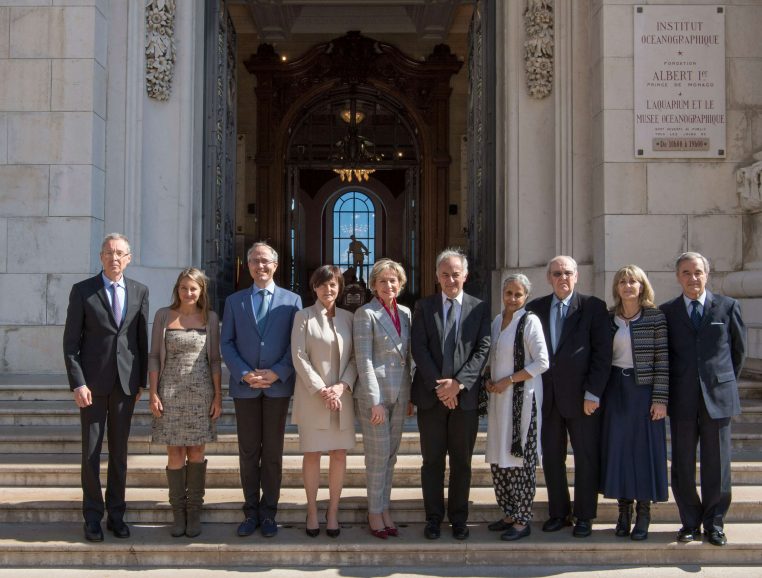 Chairman – Doctor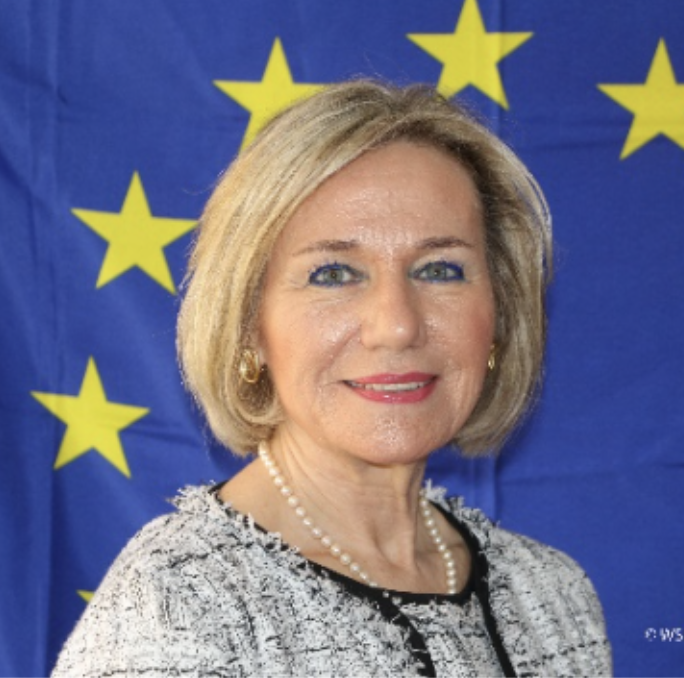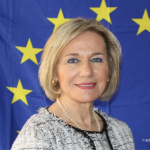 Director of the Joint Research Centre of the European Commission's Directorate for Nuclear Safety and Security in Karlsruhe (Germany), after having been Director of the Institute for Environment and Sustainability in Ispra (Italy), and of the IAEA Marine Environment Laboratory in Monaco.
She has worked in several laboratories in Europe and the United States.
D. in Chemistry, with a specialization in Environment, Instrumentation and Radiochemistry, at the University of Pisa (Italy).
Over 200 articles on environmental chemistry and protection. Monte-Carlo Woman of the Year Award for the establishment of the International Centre on Ocean Acidification at the IAEA Laboratory in the Principality of Monaco.
Vice-Chairman – Doctor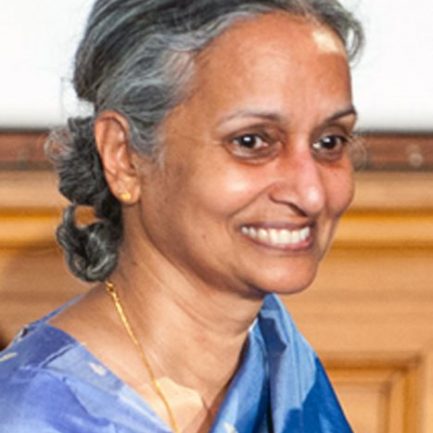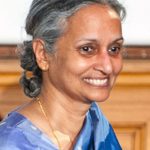 Specialist in spatial remote sensing of ocean colour.
Outstanding Research Fellow at the Plymouth Marine Laboratory, UK, after having been a Research Fellow at the National Institute of Oceanography in Goa, India, and an Assistant Professor at Dalhousie University in Halifax, Canada.
From 2000 to 2008, Executive Director of the international organization POGO (Partnership for Observation of the Global Oceans). Strongly involved in helping young researchers and, more generally, in developing countries.
D. at the Pierre and Marie Curie University in the field of marine optics.
She was awarded the Albert I Great Medal in the Science section for 2013.
Secretary – Doctor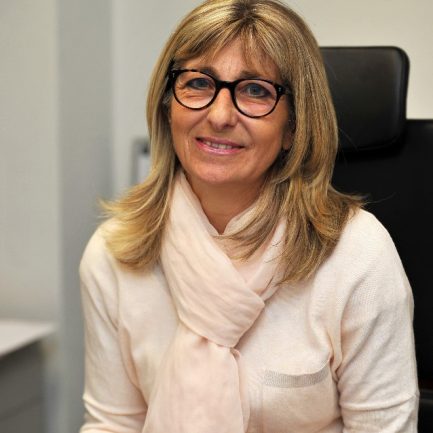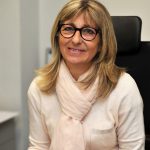 Director of the Environment – Government of Monaco
Valérie Davenet holds a doctorate in cell biology from the University of Aix-Marseille II. She began her career as a scientific manager in industry, before joining the Monegasque administration in 2000 as head of biodiversity management programmes.
Since 2015, as Director of the Environment, Ms. Davenet has been mainly in charge of implementing the Government of Monaco's environmental policy, the main thrusts of which are climate change mitigation and adaptation policies and the conservation of terrestrial and marine biodiversity.
It also participates, on behalf of the Principality, in the work of international organisations in the environmental field.
Other functions :
Member of the Environment Council, member of the Sea Council, member of the Board of Directors of the "Monegasque National Committee – World Energy Council", Scientific Authority to the Washington Convention (CITES).
From left to right:
M. Julien Guinhut, Fundraising and partnerships Director
M. Robert Calcagno, General Director
M  Jérémy Mendel, 

Director of 

General Secretary
M. Cyril Gomez, Chief Operating Officer
Mme Emilie Vitale, Communication Director
Mme Nadia Ounaïs, Director of International Relations (not on picture)
M. Bernard Reilhac, Director of Development
M. Olivier Cléné,

Technical Director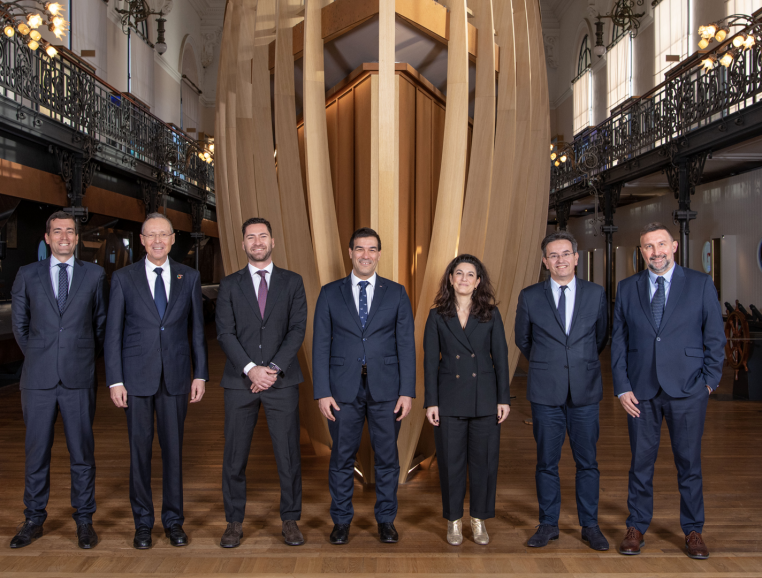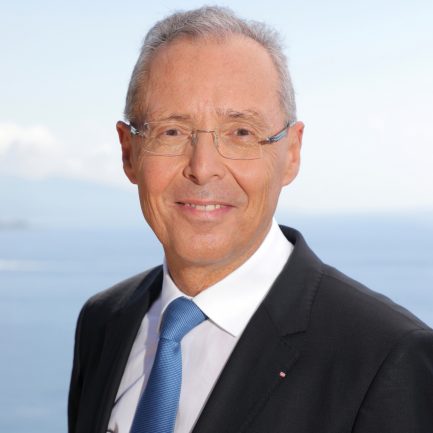 Director General of the Oceanographic Institute, Foundation Albert I, Prince of Monaco since 1 April 2009.
In 2005 Robert Calcagno was called by H.S.H. Prince Albert II, then the Sovereign Prince of Monaco. The Prince wishes to invite a few new collaborators to work alongside him, to help him drive change and mobilization, while ensuring great continuity with the leadership of his father, Prince Rainier III. Robert Calcagno joins his personal practice as an advisor. He was then appointed Government Councillor, Minister of Public Works, Environment and Urban Planning of the Principality until 2009.
Since1 April 2009, he has been Director General of the Oceanographic Institute, Albert I, Prince of Monaco Foundation. It works with Prince Albert II and other actors of the Principality of Monaco involved in the ocean, to advise, assist and support him in his action for a better knowledge and protection of the ocean.
He regularly leads international meetings on this issue and often speaks out in favour of Marine Protected Areas (MPAs), the preservation of the deep seabed or the safeguarding of sharks. He is the author of several popular books, including Méditerranée : splendide, fragile, vivant and Les Grands fonds – Voyage dans un monde inconnu, Requins : au-delà du malentendu and Méduses: A la conquête des océans published by Éditions du Rocher. Tortues marines : La Grande Odyssée, published by Glénat.