oceano for all - alex storm special edition
The Oceanographic Institute and the Princess Charlene of Monaco Foundation are committed to helping the children of the devastated Roya Valley
After the emergency, the daily difficulties and the pressure accumulated since the beginning of the bad weather, these last few months have put the inhabitants of the stricken valleys of the Alpes-Maritimes to a severe test. The Oceanographic Institute of Monaco has therefore decided to dedicate the 2021 edition of "Oceano for all" to the children of the Roya Valley, offering them a moment of escape and discovery at the heart of the marine world. The Foundation is appealing for donations to help fund this project.

The Institute is appealing for individual donations in order to reinforce the means made available to the children for their participation in the event (transport, overnight stays, various supplies…). These donations will also make it possible to extend the experience by giving as many classes as possible the opportunity to spend an extra day in the Principality of Monaco and to take advantage of a programme of activities and events. In the longer term, and depending on the funds raised, "Oceano for all" could be extended to the Vésubie and Tinée valleys.

For more details and to participate in this initiative, visit oceano.org (www.oceano.org/mobiliser/oceano-pour-tous/)

More information in the press release to download.
Press contact
Alexandra Bardy
Tel : +377 93 15 36 82
Email: media[a]oceano.org
Receive our press releases
press release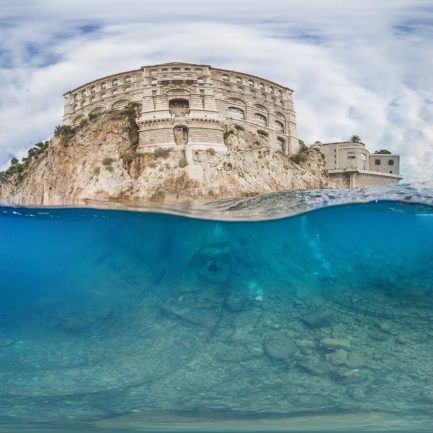 Questions about the Ocean