Raising awareness for greater protection
The Oceanographic Institute is committed to raising awareness of the richness and fragility of the oceans, in accordance with the objectives set by Prince Albert I at its creation. The Oceanographic Museum of Monaco makes a major contribution to this mission by inspiring the public to marvel at the beauty and diversity of marine life.
Through the exhibitions, the brand new "Turtle Odyssey" discovery area and the splendid aquariums, the Museum's visit offers a modern approach to the world of the oceans to raise awareness while entertaining and inspiring.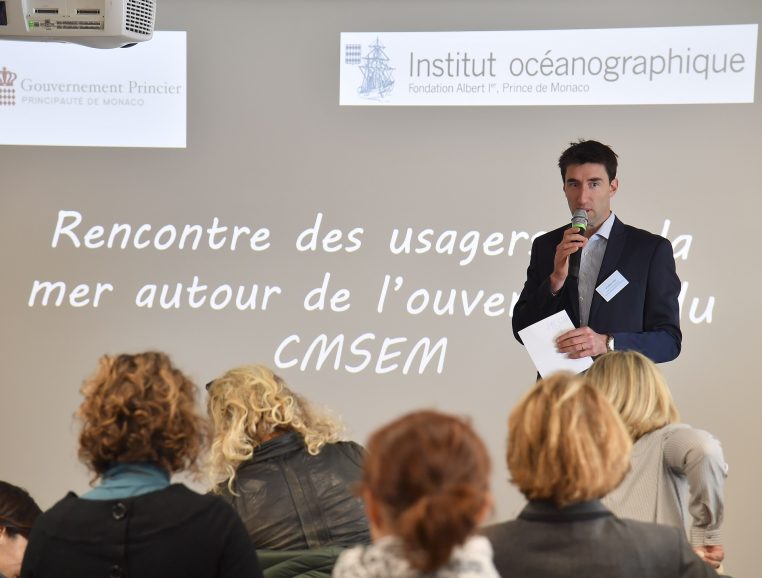 Temporary exhibitions and numerous events regularly enliven the life of the Museum, while animation activities, educational kits, workshops for schoolchildren and projects with schools or universities contribute to raising awareness among young people.
Beyond its two establishments, the Institute also aims to raise awareness among a growing community: whether through its digital tools (website, mobile applications), its social networks or its actions carried out outdoors, the Oceanographic Institute draws its strength of mobilization from the enlightened and constant use of the most innovative awareness-raising tools in its history.
A fundamental role for the benefit of everyone
All of our teams are committed to raising the awareness of as many people as possible on a daily basis by highlighting the essential role of the ocean and the services provided to mankind by marine ecosystems, which are currently under serious threat.
This is why, in constant accordance with the principles that dictated its creation in 1906, the Oceanographic Institute also responds to the progressive and positive thinking of H.S.H. Prince Albert II of Monaco, which is the mark of "a deep-seated need to unite all forces and talents in order to move forward at all costs.
Faced with the historic challenge that is ours, urgency must unite us and responsibility must encourage us to turn to those who act and invent.