Prince Albert I Medals: prizewinners
Here are some of the great names that the Institute of Oceanography has recently awarded a Grand Medal…
2019 : Pr. Lisa Ann LEVIN, Oceanographer, author and co-founder of the Deep-Ocean Stewardship Initiative (DOSI)
2018 : Pr Eric KARSENTI, Emeritus research director at CNRS and EMBL, member of the Academy of Sciences and scientific director of the Tara Oceans expedition.
2017: Prof. John RAVEN, Emeritus Professor of Plant Science at the University of Dundee in Scotland. Honorary Life Member of the British Phycological Society, Fellow of the Royal Society.
2016: Daniel PAULY, Researcher Emeritus at the University of British Columbia's Institute for Oceans and Fisheries, he is also the founder of the international database FishBase.
2015: Corinne LE QUERE, Professor of Climate Change Science and Policy at the University of East Anglia, and Director of the Tyndall Centre for Climate Change Research.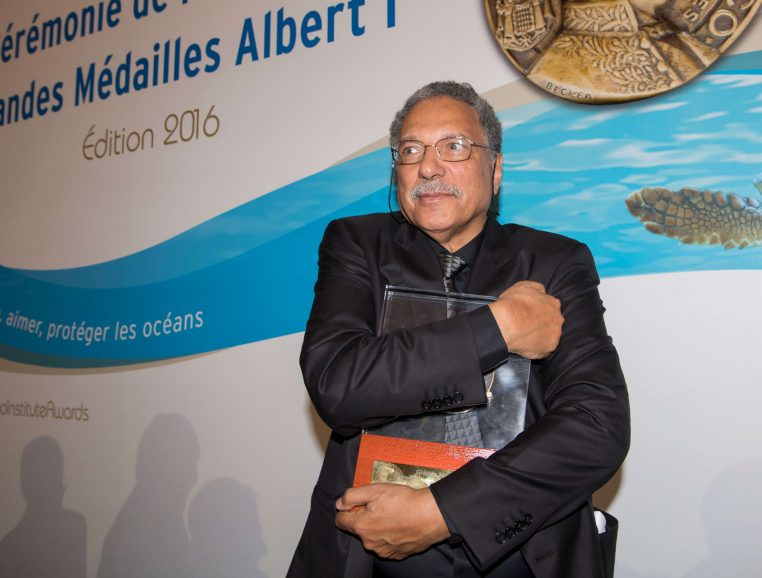 2019 : Ban KI-MOON, aformer Secretary General of the United Nations, at the origin of the creation of the Sustainable Development Goal n° 14 on the Ocean. Secretary General of the United Nations from 2007 to 2016.
2018 : Dame Ellen MacARTHUR, Former sailor and President of the Ellen MacArthur Foundation.
2016 : Eric ORSENNA, writer, author of some thirty books, and former cultural advisor to French President François Mitterrand.
2015 : Leonardo DiCAPRIO, actor, president of the DiCaprio Foundation.
2014: Sandra BESSUDO, former member of the Government of Colombia as High Presidential Advisor for Environmental Management, Biodiversity, Water and Climate Change.