The Prince Albert II of Monaco Foundation, the Oceanographic Institute and the Société des Explorations de Monaco join forces to promote the health of the Ocean - 06/11/2020
On November 5, by videoconference, REV Ocean and the three Monegasque institutions ratified a partnership agreement to work on ocean sustainability.
Nina Jensen, CEO of REV Ocean, said:"This is a great opportunity to work with some of the world's leading marine conservation organizations. H.S.H. Prince Albert II and his foundation have initiated a number of projects to develop marine protected areas and to study the impacts of climate change. It's very exciting to think about what we're going to achieve by combining this level of commitment with the largest research vessel in the world".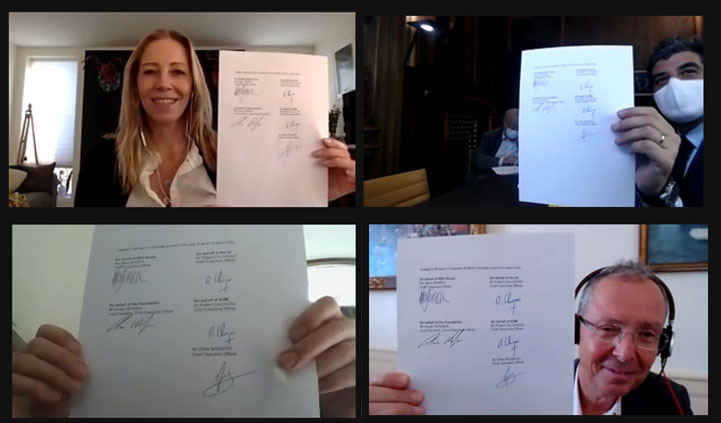 REV Ocean
REV Ocean is a non-profit company created with one goal and one ambition: to make our oceans healthy again. Established in Norway in 2017, REV Ocean's mission is to enable and inspire ocean solutions and combat the negative pressures currently affecting the ocean. The science strategy focuses on the issues of plastic pollution, climate change and the environmental impacts of unsustainable fishing.