The great Albert I medals
A DISTINCTION DEVOTED TO THE OCEAN
At a time when the health of the ocean is under threat – from pollution, overfishing and all kinds of excesses – initiatives to improve knowledge and management of our blue planet are multiplying. Each year, the Oceanographic Institute, Albert I, Prince of Monaco Foundation honours the great names of the marine world who, through their commitment and their work, contribute to making the Ocean known, loved and protected.
Mr BAN KI-MOON, prizewinner, Mediation category
Former Secretary General of the UN, at the origin of the creation of the Sustainable Development Goal n° 14 on the Ocean.
Secretary General of the United Nations from 2007 to 2016, he made environmental protection one of the priorities of the actions carried out on an international scale, in particular with the implementation of the United Nations 2030 Agenda for Sustainable Development including the 17 SDGs (Sustainable Development Goals). Today, through his Foundation, he participates in the development of citizen projects around the world.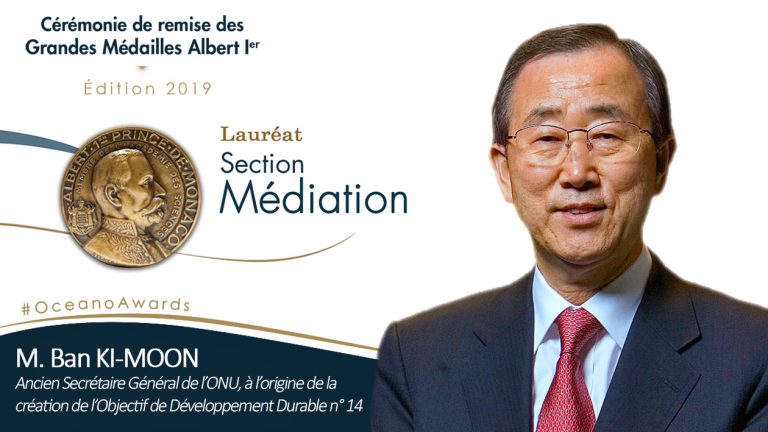 PR. LISA ANN LEVIN, Winner, Science Section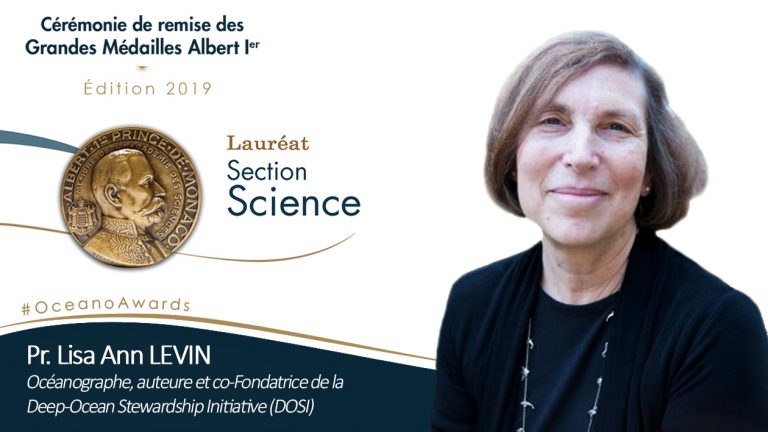 Oceanographer, author and co-founder of the Deep-Ocean Stewardship Initiative (DOSI)
She is an oceanographer and biologist who studies the impact of climate change on benthic communities in deep and shallow water environments. Through important work, it seeks to highlight the need for the political, technological and economic sectors to work together with scientists in order to better consider the impacts of human activity on marine environments.
DR. VIOLAINE PELLICHERO, thesis prize
For his thesis: "Study of surface layer dynamics and surface-ocean interactions in the Southern Ocean under sea ice".
On stage, Dr. Violaine Pellichero presented and popularized, through a dynamic presentation of less than 3 minutes, her research work presenting the role of freshwater exchanges in the evolution of the buoyancy of the mixed layer under the ice and its impact on the large-scale overturning circulation.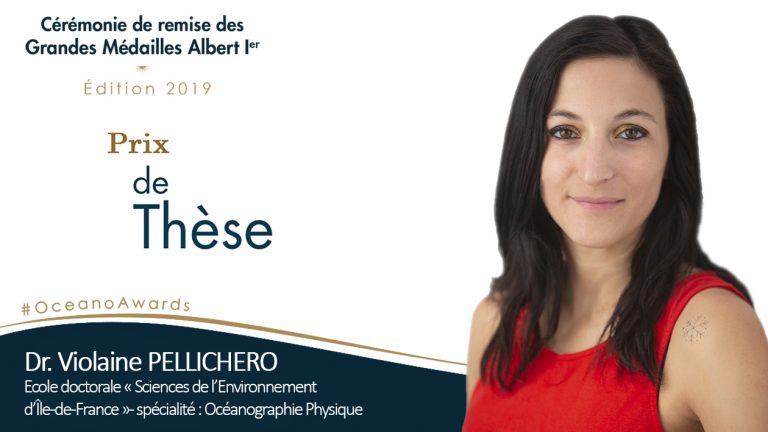 Learn more about the Oceanographic Institute